Reading and relaxation rooms
You need a short break? In the heart of the Residence Forcellini you will find a recreation room where you can sink into an armchair and read a book or simply relax watching your favorite tv program.
Otherwise you can enjoy the area relax outside with table, chairs and umberellas or our area with table tennis and table football.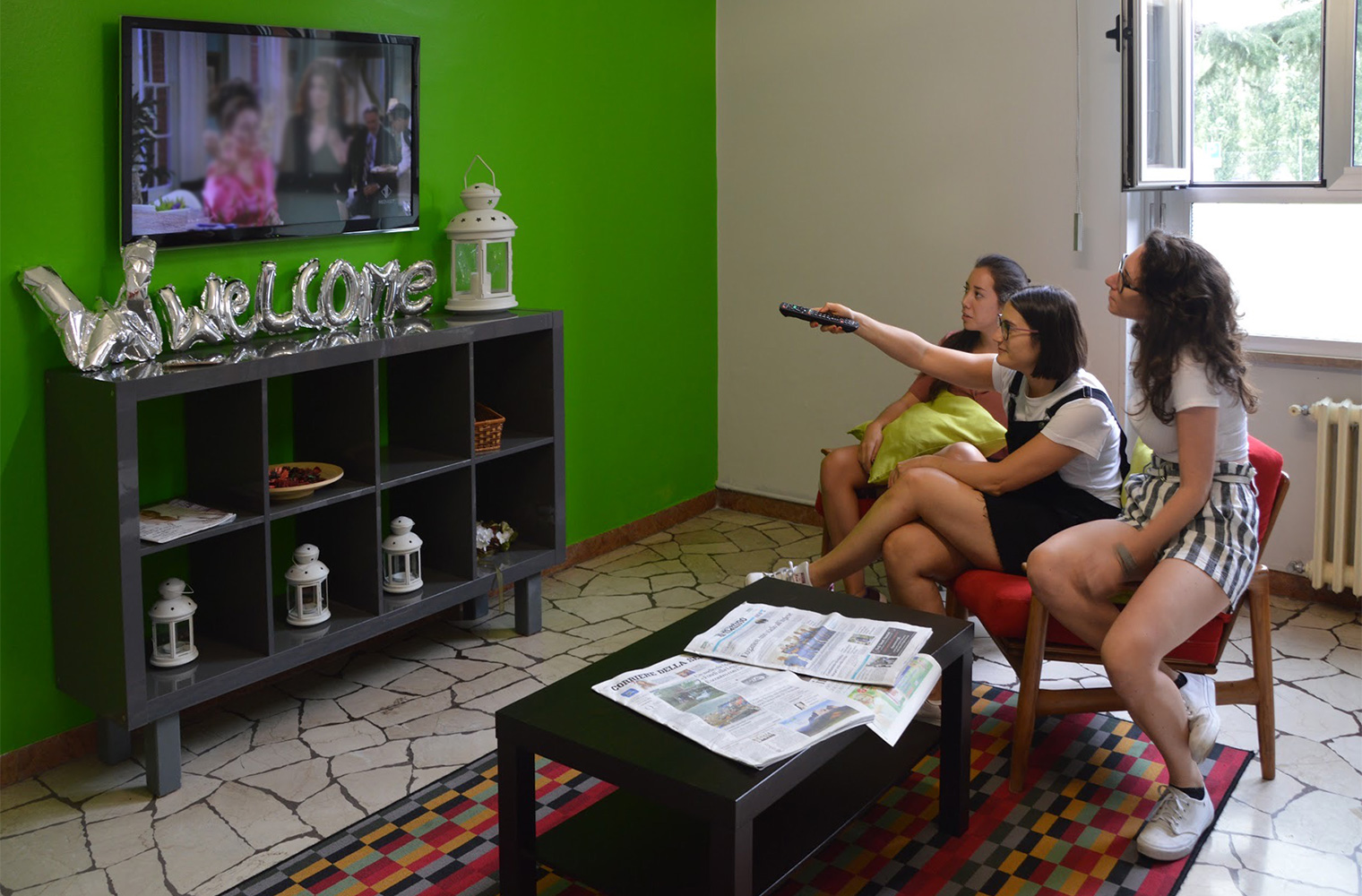 Multipurpose Room
It's not unusual during the day for who enters the residence Forcellini, to hear the notes of Mozart o Chopin for those who have a passion for music can here find a place to practice during the day, and in the evening TV, table tennis and conversation. Multipurpose room for your creativity.